Sette parole difficili dell'Italiano – In Italiano ci sono tante piccolo parole difficili da capire e da usare. Ho provato a raccogliere quelle che, più spesso, gli studenti mi chiedono durante le lezioni, quelle che più comunemente uno straniero trova complesse da capire. Alcune sono piccole, altre sono sempre in combinazione con altre…vediamole insieme:
In Italian there are many little words difficult to understand. I tried to collect the most frequently asked words that people find hard to use in conversation. Some of them are just small words, others are always used in combination with something else. Let's take a look at them together:
Allora
E' un modo di prendere tempo, di pensare a quello che vuoi dire dopo. Allora…(accento sulla O)
It is a way to gain time while thinking about what you want to  say.  So….Well
Allora, cosa mi vuoi dire? / Allora ragazzi, che facciamo più tardi? /Allora? Dove andiamo?/ Bene, bene, allora…cominciamo…
Volentieri
Significa "con molto piacere", si mi piacerebbe molto! En: I would love to!
 Ti va un gelato? Oh si, volentieri!
Prendiamo un caffè? Volentieri!
Magari
Ha un doppio significato. Può essere utilizzato per dire "forse", "se possibile" ma anche per parlare di un "desiderio impossibile".
This has a double meaning. It can be used to say maybe but also as I wish! En: Maybe, Perhaps or I wish!
Vediamo degli esempi:
Quando ci rivediamo? Non so, magari domani. (forse domani)
Se finisco di lavorare presto magari dopo vado a correre (forse vado a correre)
Hai comprato il pane? No, mi dispiace. Magari vado dopo il lavoro (forse vado dopo)
Scusi lei è un'attrice famosa? Chi io? Magari! ( vorrei ma non sono l'attrice famosa)
O domani parto per Venezia. Venite con me? – magari!!! ( che bello sarebbe! Non possibile adesso)
Mica
 Mica è una parola che vien dal latino "mica panis", ovvero "briciola di pane".   Le briciole sono quelle piccolissime particelle di pane che rimangono sulla tavola dopo il pranzo. Il suo uso viene probabilmente da espressioni per indicare una quantità molto piccola tanto da essere come "niente".
Infatti il significato di "mica" in italiano è quello di "affatto, per niente"e si usa per rafforzare una negazione.  En: Not at all
Per esempio: "Mica lo so" o "Non lo so mica" significano sempre "Non lo so", ma il concetto è molto più forte.
A volte "mica" è usato invece  per indicare casualità , come  "per caso"  – En: By any chance
Per esempio: "Sai mica dov'è Giovanni?", è come dire: "Sai, per caso, dove è Giovanni?"
From latin "mica panis" , bread crumb, the expression used to refer to  something very small, like a breadcrumb. In Italian it is used in negative sentences with the meaning of Not at all as well as when asking "by any chance".
Boh !
Non è veramente una parola. Piuttosto un suono. Utilizzato moltissimo in italiano quando non si conosce la risposta a qualcosa. Parolina magica quando non si sa come rispondere!
Useful sound (not even a word) when you have no idea of what to answer.  En: I don't know , I don't have a clue!
Scusi sa dov'è la stazione? Boh, mi dispiace (non lo so)
Chi è quel ragazzo? Boh! Mai visto prima
Proprio 
1- significa "veramente" "davvero" ed è usato per rinforzare un concetto – En: It means "really""truly" and it is used to reinforce a concept.
Francesca è proprio  bella! (è veramente bella)
Roma è proprio interessante!
Sai chi è Silvia? No, non ho proprio idea (I really have no idea)
2- può anche significare "just" in Inglese :  La macchina è proprio davanti casa. The car is just in front of the house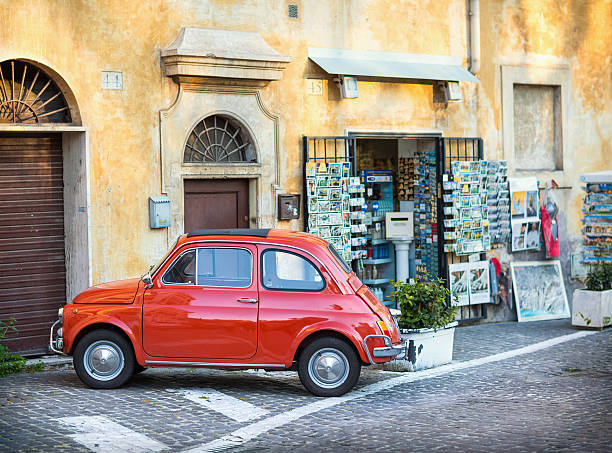 Pronto
 Ecco un'altra parola utile da conoscere. In Italiano pronto significa "ready" in Inglese
L'italia è l'unico paese dove chi telefona e chi risponde usa la stessa parola di inizio – Italy is the only country where a person who is calling or the one answering the phone, use the same word :
Pronto, chi parla? /  Pronto? Sono Giovanni posso parlare con Chiara? – Hello? Who is there? / Hi, this is Giovanni…
Ma Pronto può anche un aggettivo e quindi si accorda con il genere. – Used as an adjective it agrees with the gender and number, singular or plural
Camilla è pronta per partire.
Noi siamo pronti per la lezione e voi, ragazze? Siamo pronte!