Marseille Vinegar or Four Thieves Vinegar
(EN) Once upon a time…There was the so called "Four Thieves Vinegar" (also known as Marseille Vinegar or Marseille Remedy). It is a vinegar blend infused with medicinal herbs that was believed to have the power to protect from plague.
The preparation recipe has many variations, according to various legends. However, it appears that a specific composition of the vinegar blend has been used in France since the time of the black plague, in the Middle Ages, and then again later, around 1600.
In the Museum in Marseille there is a recipe hung on a wall.  It is said to be an original copy of the recipe published on the walls of the city during the plague of 1720. The composition describes a blend made of  various herbs  including dried rosemary, sage, lavender flowers, wild thyme, sliced garlic, crushed cloves and distilled wine vinegar.
The vinegar mixture is still sold in Provence, as a remedy for infections, skin, hair and mucous membrane care, fatigue, headaches, respiratory tract congestion and hair treatment against lice.
The Legend
According to the legend, in medieval times, in Marseille and Toulouse, four thieves were said to rob the homes of people suffering from plague, the Black Death. The thieves did not contract the illness and people said that they used to cover their bodies in vinegar that had been infused with mysterious herbs. This herbal vinegar was thought to give the thieves protection against contracting the illness.
When finally captured, a clever judge wondered how they never got infected. So he questioned them for a long time and promised a less agonizing form of execution if they revealed the secret.
The thieves said that several times a day they bathed their wrists and temples with a vinegar macerate of various herbs, including sage, rosemary, thyme and lavender. Since then, a balsamic vinegar began to be produced all over France, called "Vinegar of the four thieves" which, was believed to help protect from infectious diseases and infections.
Thieves Vinegar- The Recipe
Here is the recipe directly from France thanks to our naturopath Amélie.
Ingredients:
1 Lt red or white Grape Vinegar, or Apple Cider vinegar
1 tablespoon dried Sage leaves (Salvia officinalis)
1 tablespoon of shredded Rosemary leaves (Rosmarinus officinalis)
1 tablespoon of Lavender flowers (Lavandula officinalis)
1 tablespoon of dried Juniper berries (Juniperus communis)
1 tablespoon of crushed Black Pepper seeds (Piper nigrum)
1 tablespoon of dried Thyme leaves (Thymus vulgaris)
1 clove of Garlic (Allium sativum) crushed.
Put herbs and crushed garlic cloves in a jar. The herbs indicated were already used in the 1600s. it is also possible to add: a spoonful of shredded walnut leaves, a spoonful of chopped bay leaves, a stick of crushed cinnamon
Cover the preparation with 1 liter of vinegar and leave to macerate in a dark cupboard for a month before filtering. Shake the jar daily to keep the herbs and vinegar mixed as this will ensure a better extraction. Bottle the liquid in an amber-colored bottle to protect from light and label.
How to use it
Use the vinegar blend to make a delicious vinaigrette base. If you feel a cold coming on, use this blend as a tincture or take it by the spoonful.
It can also be used externally as a household cleaner for any kitchen or bathroom surface.   Because of its antimicrobial action, it discourages the growth of certain types of microbes, thus helping to keep our homes healthy during cold and flu season.
Some Facts about Vinegar
There are countless historical and folks remarks about Vinegar's virtues! (see my grandmother's beauty secrets) and, especially in France, apple cider vinegar was often used as a disinfectant.
Of course, nowadays it is no longer considered a disinfectant for medical settings, as modern products designed for these purposes are far more effective.  However, for some uses, vinegar is quite reasonable (ref. Herbal Academy).  Household vinegar is usually safe on the skin and has shown some activity against common pathogens.
As Meghan Pivarnik and the Herbal Academy team report, in a 2018 study, various concentrations of vinegar were tested for antimicrobial and immune-boosting actions against Escherichia coli (E. coli), Staphylococcus aureus, and Candida albicans . The paper not only showed how the germs'growth was inhibited in the presence of vinegar, but phagocytes in contact with vinegar were much more active (Serafin et al., 2018).  The conclusion of the study was that, even though it was not possible to  claim that vinegar has  anti-infective properties in medical settings, it did show some positive effect.
In 2015, a study compared vinegar to several chemical and commercial agents on the market. The research showed that vinegar was useful as a household disinfectant (Basman, 2015). In particular, a 50% white vinegar solution was found to be the most effective method for disinfecting toothbrushes (Basman, 2015- Herbal Medical Academy)
Megan interestingly, also add a  few more examples:  5% acetic acid vinegar significantly reduced E. coli from the surface of lettuce (Chang & Fang, 2007).  A 1:1 mixture of 4% acetic acid vinegar and lemon juice reduced Salmonella on carrots (Sengun & Karapinar, 2004).
So, far from us talking about miraculous products, but, vinegar certainly has its merits! Surely not to be merely used as salad dressing!
Aceto dei quattro ladroni- Aceto di Marsiglia
(IT) C'era una volta…L'aceto dei quattro ladri (o ladroni, noto anche come aceto marsigliese, rimedio di Marsiglia,) è un infuso di piante medicinali in aceto (di vino rosso, bianco, sidro o distillati) che si credeva avesse il potere di proteggere dal contagio della peste.
La ricetta di questo aceto ha molte varianti, a seconda delle varie leggende.  Si narra che la composizione specifica dell'aceto sia stata usata in Francia fin dai tempi della peste nera, nel Medioevo, e poi successivamente durante la peste intorno al 1600.
Nel Museo di Marsiglia è appesa ad una parete una ricetta che si dice sia una copia originale della ricetta pubblicata sui muri della città durante la peste del 1720. «Si prendano tre pinte di aceto di vino bianco forte, si aggiunga una manciata di assenzio, una di olmaria, una cinquantina di chiodi di garofano, due once di radici di campanula due once di angelica, rosmarino e marrubio e tre grandi misure di canfora. "Mettere il composto in un contenitore per quindici giorni, filtrare e mettere poi in bottiglia. Sfregare su mani, orecchie e tempie di volta in volta quando si avvicina un appestato» (Musée du vieux Marseille)
Un'altra ricetta prevedeva rosmarino, fiori essiccati di salvia e lavanda, serpillo, aglio affettato, chiodi di garofano schiacciati e aceto di vino distillato.  Il composto di aceto è tuttora venduto in Provenza, come rimedio contro infezioni, cura della pelle, dei capelli e delle mucose, affaticamento, mal di testa, congestione delle vie respiratorie, trattamento per i capelli contro i pidocchi.
La leggenda
Si narra che durante la terribile peste che colpì la Francia, a Marsiglia e Tolosa , quattro ladri, senza paura del contagio, entravano nelle case degli appestati, moribondi o morti per rubare.  Si diceva che i ladroni si cospargessero il corpo e le vesti con un preparato di erbe che li proteggeva dalla malattie.  Arrestati furono condannati all'impiccagione.
Un giudice scaltro si però domandò come facessero a non essersi mai contagiati. Così li interrogò a lungo e promise loro la diminuzione della pena se avessero rivelato il segreto.   I ladri raccontarono che, più volte al giorno, si bagnavano  polsi e  tempie con un macerato in aceto di varie erbe, tra cui salvia, rosmarino, timo e lavanda.
Da allora si cominciò a produrre in tutta la Francia un aceto balsamico, detto "Aceto dei quattro ladroni" che, si diceva, proteggesse dalle malattie infettive e dai contagi.
Aceto dei quattro ladroni – Ricetta
Ecco la ricetta direttamente dalla Francia grazie alla nostra naturopata Amélie.
Ingredienti :
1 Lt  Aceto d'uva rosso o bianco, oppure Aceto di mele
1 cucchiaio di foglie Salvia essiccata (Salvia officinalis)
1 cucchiaio di foglie di Rosmarino triturate (Rosmarinus officinalis)
1 cucchiaio di fiori di Lavanda (Lavandula officinalis)
1 cucchiaio di bacche di Ginepro essiccate (Juniperus communis)
1 cucchiaio di semi di Pepe triturati (Piper nigrum)
1 cucchiaio di foglie di Timo o Serpillo (timo selvatico) triturate (Thymus vulgaris)
1 spicchio di Aglio (Allium sativum) pestato
Mettere in un vaso erbe  triturate e spicchio d'aglio schiacciato. Le erbe indicate erano usate già nel '600. A queste si possono aggiungere: un cucchiaio di foglie di noce triturate, un cucchiaio di foglie di alloro triturate, un cucchiaio di chiodi di garofano schiacciati, una stecca di cannella schiacciata.
Si ricopre il tutto con 1 litro di aceto e si lascia macerare al buio per un mese prima di filtrare. Conservare in un contenitore di vetro scuro.
Aceto – Curiosità e scienza
Tradizioni popolari parlano delle virtù  dell'aceto (anche mia nonna, vedi i suoi segreti di bellezza) e riportano che, in particolare in Francia, l'aceto di mele, fosse spesso usato come disinfettante. Oggi certamente non possiamo consigliarlo come tale, tuttavia, di sicuro ha molte proprietà che vale la pena scoprire.
L'Aceto può generalmente essere utilizzato sulla pelle ed è stato dimostrato avere effetti su alcuni patogeni.  Come racconta in un articolo Meghan Pivarnik, del team Herbal Academy,  in uno studio del 2018, varie concentrazioni di aceto, sono state testate per valutare gli effetti sull'attività di Escherichia coli (E. coli), Staphylococcus aureus, e Candida albicans.  I risultati, non solo hanno mostrato un'inibizione della crescita degli agenti patogeni, ma anche che la presenza di aceto stimolava l'attività dei fagociti (Serafin et al., 2018).   Le conclusioni dello studio furono che, sebbene non si possa attribuire all'aceto proprietà anti-batteriche su un piano medico, certamente si osservano degli effetti interessanti.
Uno studio del 2015 (Basman, 2015) ha paragonato l'Aceto a diversi detergenti domestici in commercio dimostrando come possa essere utilizzato come un efficace disinfettante per superfici. In particolare, una soluzione contenente 50% aceto bianco, è stata osservato essere il metodo più efficace per disinfettare spazzolini da denti.
Megan aggiunge anche  altri esempi interessati: Soluzione 5% acido acetico reduce significativamente la crescita di E. coli sulla superficie della lattuga (Chang & Fang, 2007).  Una soluzione 1:1 di 4% acido acetico ( da aceto da tavola) e succo di limone riduce la presenza di  Salmonella sulle carote (Sengun & Karapinar, 2004).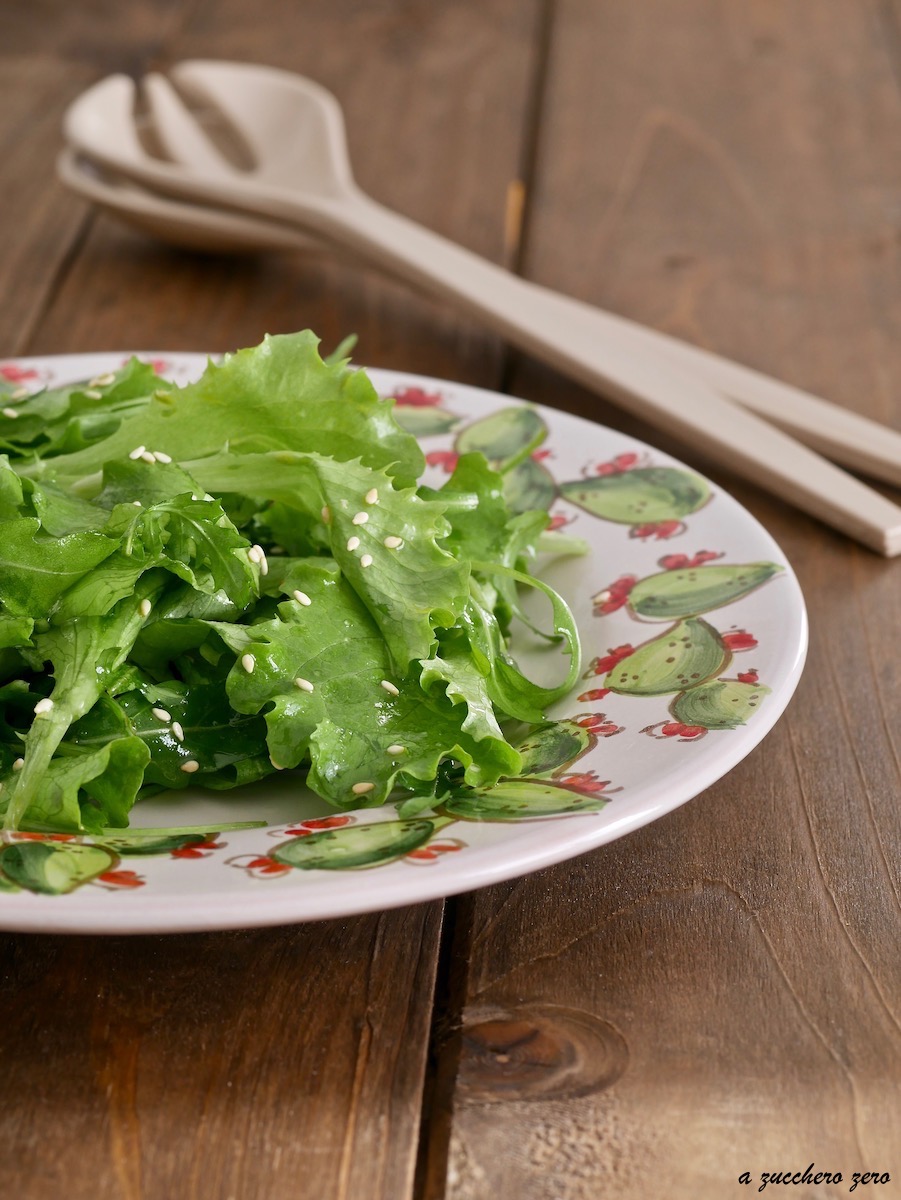 In conclusione, lungi da noi parlare di rimedi naturali che promettono miracoli, tuttavia, vale la pena conoscere le virtù di certi ingredienti così semplici! Teniamo a mente l'aceto …certamente molto di più di un semplice condimento per l'insalata!