Aceto & Rosmarino – Le Ricette della nonna, la mia
(IT) Inspiro l'odore pungente dell'aceto seguito dall'aroma del Rosmarino e, improvvisamente, sono trasportata nella cucina di mia nonna.
I suoi occhi verde giada concentrati su qualcosa che sta cucinando, i suoi capelli lisci perfetti, tagliati a caschetto, una specie di attrice del cinema in bianco e nero con il grembiule.  Era veramente una delle ragazze più belle in città mia nonna!   Erano gli inizi del 1900, lei, seconda figlia  in una famiglia che attendeva in gloria l'arrivo del maschio che si faceva desiderare.   Mi raccontavano che, quando nacque, il mio bisnonno avesse esclamato qualcosa di poco carino, senza nascondere la sua delusione per la femmina appena arrivata.
Per tutta la sua infanzia,lottò per l'attenzione di suo padre in mille modi, credo senza grande fortuna.  Si comportò da maschiaccio, si unì a tutte le battute di caccia più impegnative, unica ragazza in mezzo agli uomini, si mise alla guida delle prime macchine e  a cavallo delle  prime vespe senza timore.
Signorine d'altri tempi
Insomma, la mia Iolanda (che nome d'altri tempi) non si comportava propriamente da  "signorina"… non era  il tipo che ti invita a casa per tè e pasticcini insomma… Io me la ricordo come se fosse sempre stata giovane.
Quando, inevitabilmente, diventò una vecchia signora, mantenne il suo spirito ribelle e bastian-contrario. Era forse questo che,  insieme ai suoi occhi verdi , tradiva la giovinezza senza tempo della sua anima. Il suo aspetto mi faceva a volte immaginare che ci fosse una ragazza nascosta in un corpo da nonna.
Era una combattente Iolanda. La vita non era stata troppo gentile con lei ed i tempi duri non le erano stati risparmiati. Tutto questo l'aveva indurita e, andando avanti con il tempo, le avevano fatto perdere il suo lato gioioso.
Da sempre affascinata dalla sua vita e la sua personalità, adoravo passare il tempo ad ascoltare le storie dei suoi tanti ammiratori , gli innamorati respinti ed i corteggiatori che avevano invano cercato di vincere le sue attenzioni.
Crescendo, circondata da tante donne, fin da piccola  annotavo le ricette di bellezza che nonna passava alla mia mamma e alla mia interessante zia.
Credo parta da qui il mio viaggio a ritroso tra i ricordi,  scatenato dal profumo di Rosmarino ed Aceto. Erano questi infatti  gli ingredienti del " risciacquo miracoloso" che insegnava a noi bambine, per fare brillare i capelli.
Ecco qui allora in breve la ricetta di bellezza dritta dritta da una cucina  toscana, quella di nonna…
Il  Segreto per capelli lucenti
Ingredienti:  Aceto di uva o di mela,  Rosmarino (purificante), Ortica (tonico, re-mineralizzante, contro la caduta dei capelli), Camomilla (schiarente, calmante della cute sensibile)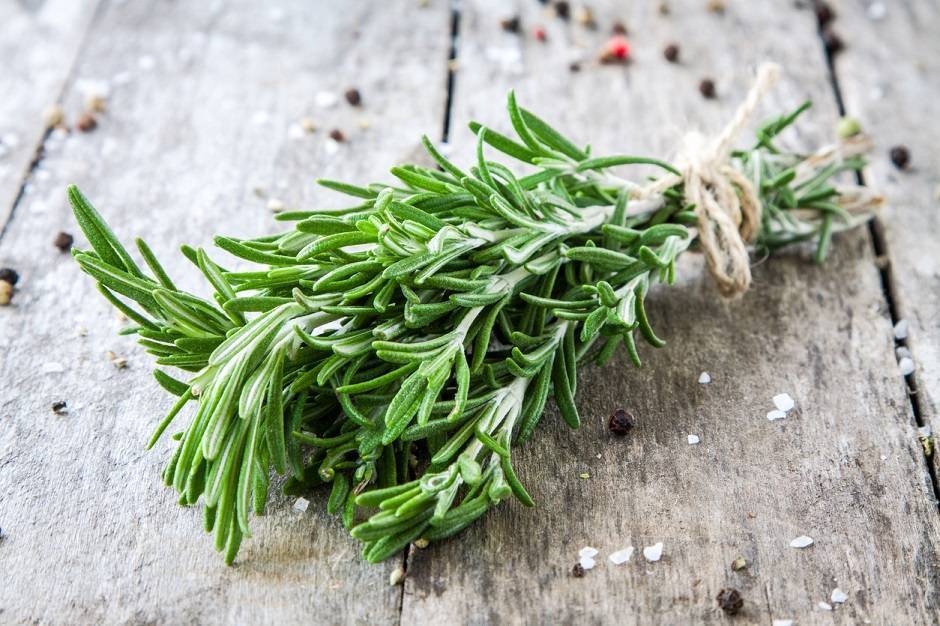 Non è un segreto che il PH acido dell'aceto aiuti a lisciare il fusto del capello e, specialmente se vivete in aree con acqua molto calcarea, l'effetto di questo risciacquo sarà particolarmente evidente.
Giochiamo un po' a fare l'Erborista e partiamo dall'inizio.
– In un recipiente,  di vetro con il tappo aggiungete le erbe secche e copritele di aceto
– Lasciatele in infusione per circa 15 giorni lontano da fonti di calore e luce diretta, poi, filtrate.
– Versate l'aceto infuso con le erbe in una bottiglia di vetro ben pulita per conservarlo (noi lo tenevamo al fresco nella madia di legno della cucina di nonna)
–  Dopo ogni shampoo, diluite in un bicchiere l'aceto dell'infuso in dose 50:50 con acqua e risciacquate i capelli senza ulteriori risciacqui.
Perdereste i benefici dell'infuso e, fidatevi, il blando odore di aceto, svanirà mentre i capelli si asciugano, magari al sole!   Parola di nonna 😉
Rosemary & Vinegar -My Granny's Recipes
(EN) Breathe in and feel the pungent smell of vinegar followed by the scent of Rosemary  …the combination immediately takes me back to my nonna's kitchen.
Her green eyes concentrated on cooking something delicious for the family; Nonna with her flawless hair style, a short bob perfect with her dark shiny hair, like a movie star with an apron.   She really was one of the most beautiful girls in town.
It was around the beginning of 1900s.   The second daughter in a family anxiously awaiting for the birth of a baby boy, she constantly fought for her father's attention.   Acting as a tomboy, she used to go hunting (of course only woman among men), driving cars and vespas like ther was no tomorrow,.
Signorina…
She wasn't much of a "signorina"…not the kind of woman that invites you over for tea and cakes.  I remember her as she had always being young.   When, inevitably, she got old, she kept that childish-rebellious spirit that made her to stand out , the same way her jade green eyes retain the timeless youth of her soul.   Her look often made me think that a young woman was trapped in a grand-mother's body.
Iolanda (what a name!) was a fighter, life wasn't kind to her. Her obvious beauty didn't spare her some very hard times.
Fascinated by her life and  personality, I loved listening to the many stories about her "innamorati respinti", her numerous "corteggiatori" who tried to win her heart.
Growing up  surrounded by many women within the family, I started to make note of the beauty secrets Nonna  shared with my mum and my interesting Zia.
Shiny, healthy hair was the trademark of my granny and her daughters. Apparently, my memories awaken by  Rosemary and Vinegar scents, has lot to do with this.   Green-eyed nonna used to remond us girls to  rinse out hair after washing with a  mixture of vinegar and herbs.
So here is the recipe, with love from a Tuscan kitchen…
Shiny Hair Simple Secret
Ingredients: Vinegar or Apple Vinegar. Dry Rosemary (purifying) , Nettle (hair tonic, remineralizing, to fight hair loss), Chamomile (lightening , scalp soothing)
It is no secret that the acid pH of Vinegar helps smooth hair  and makes it shiny.  Especially if you live in an area with hard water, you will love the final effect.
Let's play herbalist and choose the plants you prefer for your own formula.  This is my family's recipe:
In a glass jar with lid, add the dried plants and cover them with vinegar.
Leave it to infuse for 15 days away from heat and direct light, then filter it.
Pour the infused vinegar in a clean bottle for storage and keep it a room temperature ( we used to keep it in the kitchen cupboard)
After washing, before rinsing hair, dilute the macerate in a glass of water ( half water, half infused vinegar) and use it straight away.
Remember not to rinse again with water,or you will loose all the benefits of this special rinse. The faint smell of diluted vinegar will naturally disappear while hair dry out