(EN) MAGIC PUMPKIN (by CB & Amélie Amande)
Leaving the house early in the morning, when  still dark,  coming back late in the evening, spending most of our time indoors … This is what winter is, for most of us.
These are the months when we need help fighting the lack of light effects . Our Naturopath Amélie has prepared just for us some advice to teach us how to make the best use of the seasonal products nature has for us. Today let's talk about PUMPKINS.
I love them and find them beautiful to look at. Immediately they remind me of Cinderella's magical one … which, coincidentally, appeared and disappeared at night …  Amélie tells me that Pumpkins are not only beautiful, they really do have"magical" effects on our well-being !
Anti- Darkness Remedy
Lack of Sun and daily  light? Let's add a hint of orange color to our diet! Do you know that Pumpkins are rich in CAROTENOIDS, Beta-Carotene, Vitamins A, C, K, B6, B9, powerful allies of our eyes, helping vision in the dark? In addition, Pumpkins' vitamins help the immune system while anti-oxidants effectively counteract the effects of free radicals.
Moreover,the pulp is a precious source of FIBERS, thus stimulating intestinal transit while, at the same time, inducing a sense of natural satiety that keeps hunger under control.
A splash of orange to fight feeling blue
This time of the year, it is more common than ever to "feel blue". Well! Pumpkins come to our aid thanks to their content of Vitamin B5 and Tryptophan, important elements for neurotransmitters and the production of SEROTONINE, one of the important elements for  our good mood!
Pumpkin goodness
In the kitchen, pumpkins are suitable for sweet and savory recipes.  Roasted, au gratin, in puree, steamed or in a spicy soup, with a pinch of pepper and chilly pepper to make it more interesting. Combined with couscous or as filling for ravioli or savory pies, Pumpkins go very well with THYME, LAUREL, ROSEMARY, CURRY or CINNAMON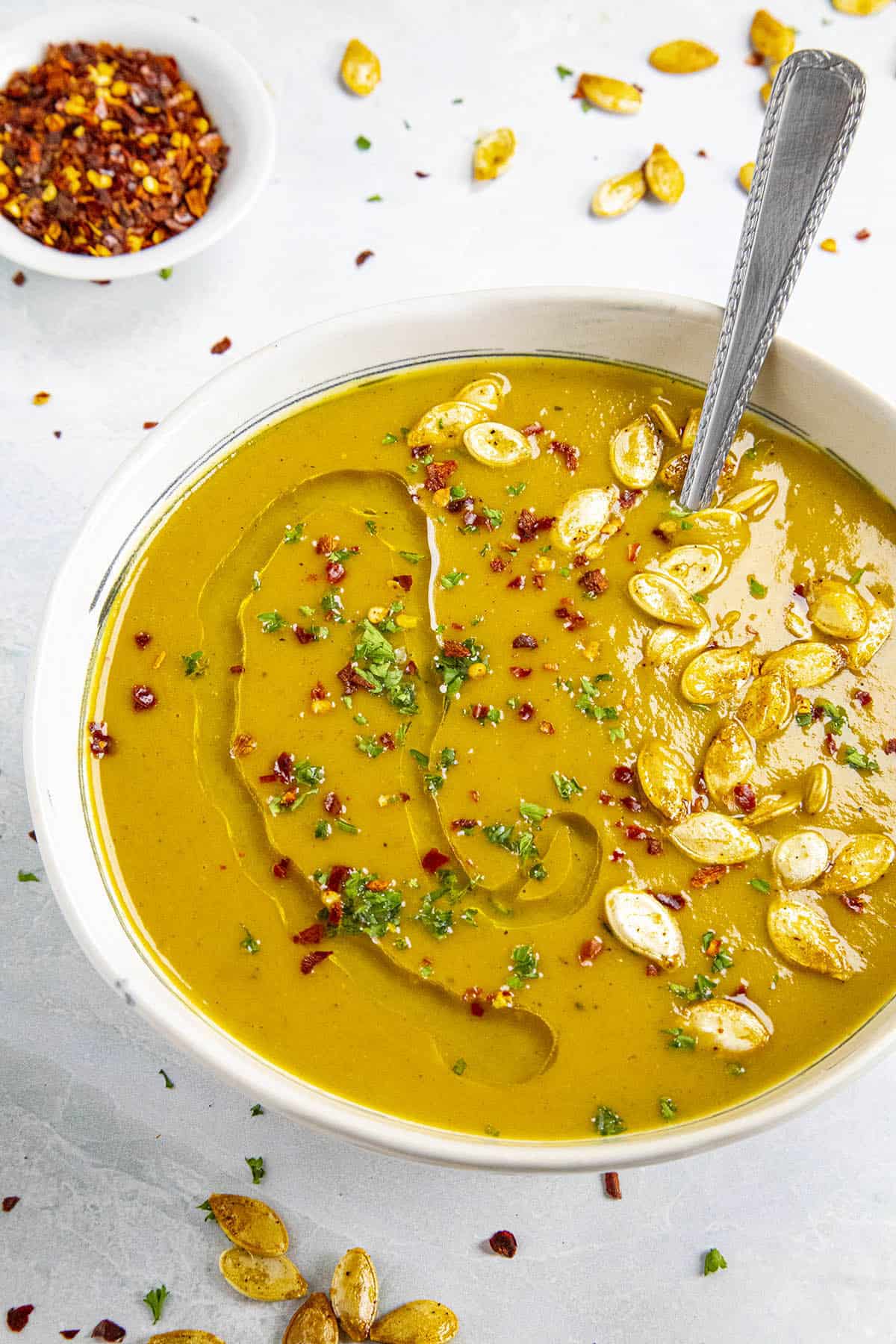 The seeds, toasted in the oven and sprinkled with coarse salt, are delicious appetizers.
To drink? Try a pumpkin, sweet potato and carrot juice! Enjoy!
Pumpkin makes you beautiful
As food, Pumpkins help fight darkness. In the same way, if used as ingredient in cosmetics, it adds glow to dull and tired winter skin. So we just have to add a touch of orange to our Beauty Routine for a natural winter glow.
Thanks to the high content of beta-carotene, Vit C and E, Pumpkins protect the skin from UV damage, free radicals and premature wrinkles. In addition, the yellow-orange pigments (carotenoids) give a natural " healthy look" to the skin, a winter glow that allows us to … forget foundation for a day!
DIY Beauty Recipes
Here are a couple of simple DIY beauty recipes for an illuminating effect from head to toe:
HAIR MASK : (To revitalize dry chemically damaged hair): 2 tablespoons of Pumpkin puree / 2 tablespoons of COCONUT oil / 2 tablespoons of liquid HONEY. Massage into damp hair, leave on for as long as possible before shampooing.
FACE MASK: (Richly moisturizing, slightly exfoliating): 2 tablespoons of pumpkin puree / half a spoonful of liquid HONEY / half a spoonful of MILK (cow or almonds of your choice)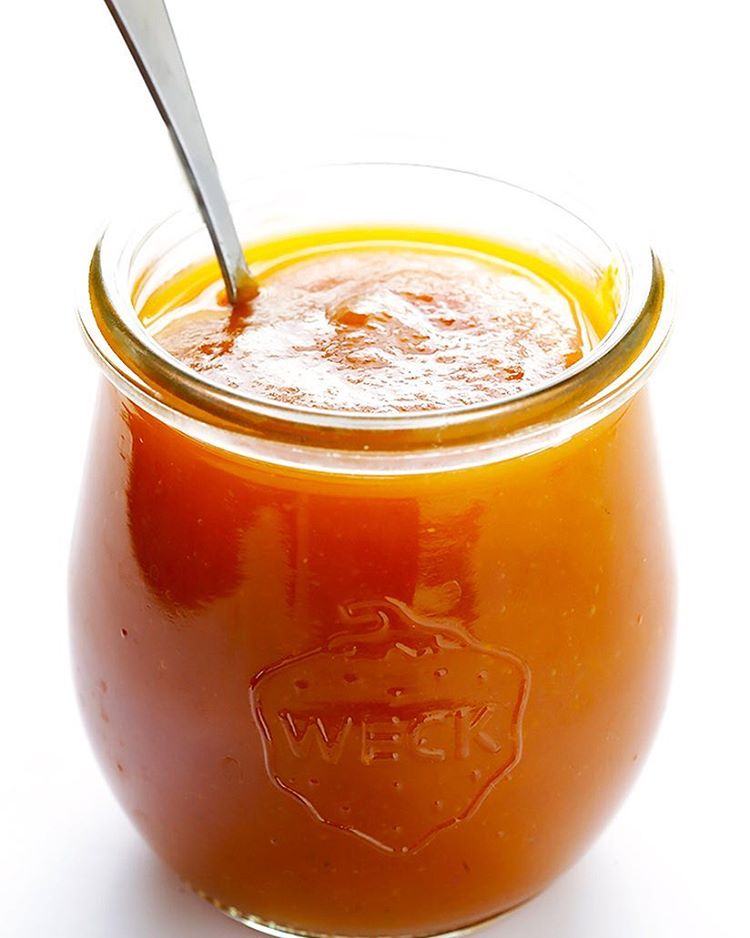 BODY SCRUB: 1 cup of raw sugar / half cup of Pumpkin puree / 1 tablespoon of liquid HONEY / 1 tablespoon of OIL Almonds (or Grape seed or Apricot)
Have fun experimenting and let us know the results!
(IT) LA ZUCCA MAGICA
Usciamo presto la mattina  che è ancora buio, rientriamo spesso che è già sera , passiamo la maggior parte del nostro tempo al chiuso …Così è l'inverno per la maggior parte di noi
Questi sono proprio  i mesi in cui abbiamo più bisogno di una mano per combattere gli effetti della mancanza di luce.  E allora la nostra Naturopata, Amélie ci ha preparato  qualche consiglio per utilizzare al meglio i prodotti stagionali della terra.  Oggi parliamo della ZUCCA.
La Zucca per me è bellissima da vedere ed immediatamente mi ricorda quella  magica di Cenerentola…che, guarda caso, proprio di notte appare e scompare…Ma Amélie mi dice che la Zucca non è solo bella,  ha davvero effetti "magici" sul nostro benessere!
Rimedio anti- oscurità
Mancanza di luce e sole? Aggiungiamo un po' di colore Arancione alla nostra dieta!  Sapete che è ricca di CAROTENOIDI, Beta-Carotene, Vitamine A, C, K, B6, B9, potenti alleati dei nostri occhi , aiutando la visione nell'oscurità?  Inoltre, le vitamine della Zucca  aiutano il sistema immunitario mentre gli anti-ossidanti contrastano efficacemente i radicali liberi .
La sua struttura poi la rende una fonte preziosa di FIBRE, stimolando così il transito intestinale mentre , allo stesso tempo, favorisce un senso di naturale sazietà che aiuta a tenere sotto controllo la fame "disordinata".
Buon Umore color arancione
In aggiunta a quanto detto sopra, in questo periodo dell'anno è più comune che mai avere il "morale un po' a terra". Bene! La Zucca ci viene in aiuto grazie  al suo contenuto di Vitamina B5 e Triptofano , elementi importanti per i neurotrasmettitori e la produzione di SEROTONINA, uno dei principali protagonisti del nostro buon umore!
Zucca nel piatto o nel bicchiere
In cucina la Zucca si presta a molte ricette sia  dolci che salate. Arrosto in forno, gratinata , in purea, cotta al vapore o in una vellutata, ravvivata da un pizzico di pepe e peperoncino per renderla più interessante.  Unita a cous cous o nelle farciture di ravioli o torte salate, la Zucca si sposa benissimo con TIMO, ALLORO, ROSMARINO, CURRY o CANNELLA
I semi, tostati in forno e cosparsi di sale grosso, sono dei deliziosi stuzzichini.
Da bere? Provate un centrifugato di zucca, patata dolce e carota!  Non ci rimane che augurarvi Buon Appetito!
La Zucca ti fa Bella
Ma fuori dalla cucina? Così come alimento aiuta a combattere l'oscurità, la colorata Zucca, se usata come ingrediente cosmetico, aggiunge un po' di luce alla pelle invernale spenta e un po' stanca. Quindi non ci resta che aggiungere un tocco di arancione anche alla nostra Beauty Routine!
Grazie agli alti contenuti di beta-carotene, Vit C ed E, la Zucca protegge la pelle da danni UV , radicali liberi e rughe premature. In più, i pigmenti giallo-arancio (carotenoidi) regalano un naturale "tocco di salute" alla pelle, una sorta di lieve abbronzatura che ci permette di …dimenticarci il fondotinta per un giorno!
Ricette fai-da-te
Eccovi un paio di semplici ricette –fai-da-te per un effetto illuminante dalla testa ai piedi
MASCHERA CAPELLI (Rivitalizza capelli secchi e danneggiati da trattamenti chimici) : 2 cucchiai di purea di Zucca / 2 cucchiai di Olio di COCCO / 2 cucchiai di MIELE liquido. Massaggiare sui capelli umidi, lasciare in posa più  a lungo possibile prima di fare lo shampoo.
MASCHERA VISO: (Super idratante, leggermente esfoliante)  2 cucchiai di purea di zucca / mezzo cucchiaio MIELE liquido / mezzo cucchiaio di LATTE (mucca o mandorle a scelta)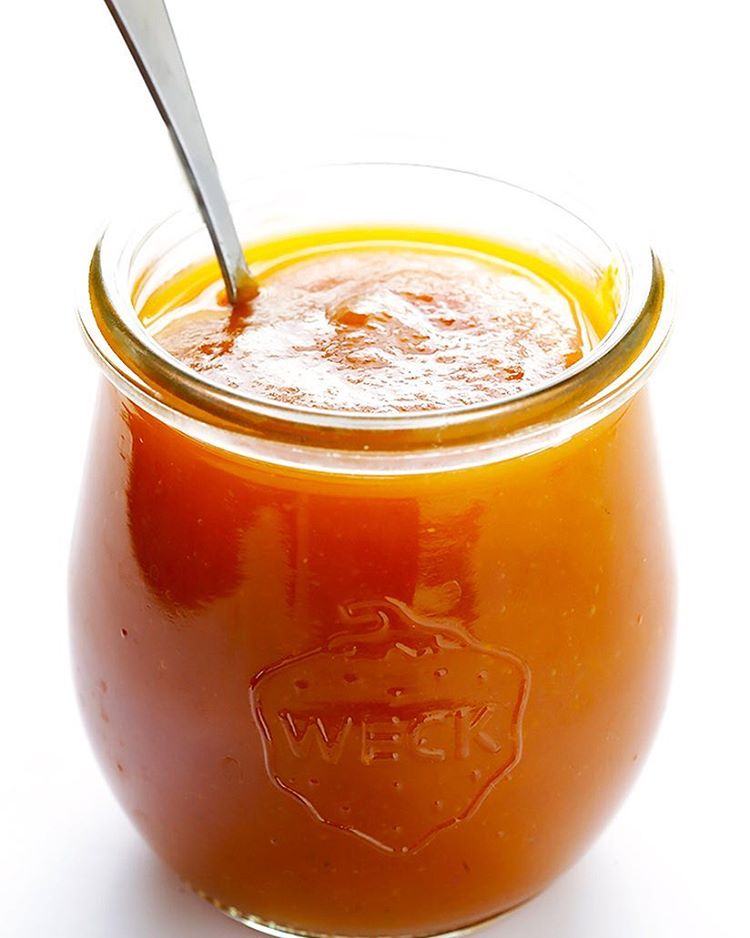 BODY SCRUB: 1 tazza di zucchero grezzo / mezza tazza di purea di Zucca/ 1 cucchiaio di MIELE liquido/ 1 cucchiaio di OLIO Mandorle (o Vinacciolo o Albicocca)
Divertitevi a sperimentare e fateci sapere i risultati!