(IT) – I Motivi per Viaggiare
I motivi per viaggiare sono molti ed ognuno è validissimo– In uno dei miei ultimi viaggi , il mio motivo è stato personale, direi un motivo "del cuore": una visita a mia figlia che vive all'estero.
Come me, miriadi di genitori partono per trovare i figli sparsi per il mondo per le ragioni più varie e, come me, ognuno parte e torna con il suo bagaglio di grandi emozioni e piccoli souvenir.
Figli all'Estero
Le mie classi di lingua sono, da sempre, piene di persone i cui figli vivono altrove e loro, i genitori, imparano le lingue per poter comunicare con i compagni, con i nipotini bilingui con le famiglie acquisite.  Un arricchimento grande.
Parlo sempre di "esperienze" di viaggi esperienziali. Beh, questo tipo di viaggio  veramente lo è!  Quando la "mia Camilla" era piccola, noi genitori l'abbiamo scorrazzata in giro per l'Europa per motivi di lavoro.
Consapevoli delle difficoltà che tanti traslochi, spostamenti, cambi di scuole ed amicizie comportano nella vita dei bambini, ci siamo sempre sentiti un po' colpevoli di questi disagi.
Sensi di Colpa
Per convincerci del contrario (cioè che le facevamo davvero un gran favore)  ci siamo consolati con l'idea che Camilla sarebbe cresciuta "cittadina del mondo", che avrebbe parlato tante lingue, che avrebbe avuto una visione ampia della vita ed avrebbe saputo muoversi in questo mondo.
Chi parla piu lingue vive più vite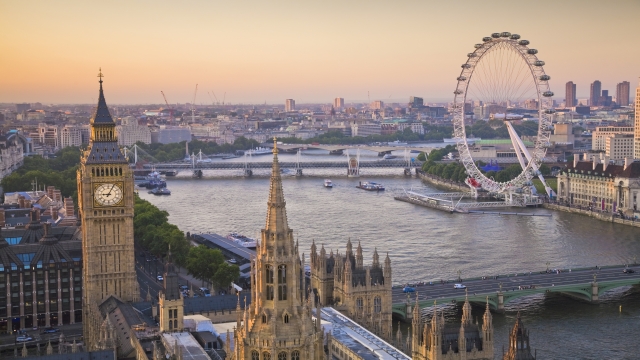 Beh direi che così è stato!   La "mia ragazza" si destreggia a suo agio tra le capitali del mondo e parla tre lingue senza accorgersi quando cambia da una all'altra.
Così come anche so per certo che lei guardi con un mix di "curiosità-invidia" i suoi amici cresciuti in un "posto solo", tra radici solide ed amicizie "dai tempi delle elementari".
Ogni scelta si porta dietro il suo 50% di quello che "avrebbe potuto essere se…"  Non possiamo che fare del nostro meglio per i nostri figli e, spesso, non abbiamo nemmeno la scelta.
Mille Grazie
Ma questo ultimo viaggio per andare  a trovarla nel suo nuovo mondo, ci ha portati nel cuore dell'Europa e ci ha permesso di vivere delle esperienze che , se non fosse stata per lei, non avremmo mai fatto.   Come noi avevamo fatto tanti anni prima con lei piccola, eccoci noi, "genitori portati in giro" ad arricchirci di esperienze che altrimenti non avremmo mai fatto.
Un vero e proprio scambio in piena regola.
E allora un grazie a questi figli grandi che "ci insegnano".  Resistiamo alla tendenza di sentirci malinconici alle partenze, perché ci saranno altre occasioni per fare nuove esperienze, imparare nuove lingue e vivere "full immersion in nuove vite".
Così io mi sento ogni volta che sbarco in un posto nuovo e sono elettrizzata all'idea di vivere il luogo non da turista, ma da abitante.  Tiro fuori la mia shopper e mi immergo nel primo supermercato…alla scoperta del reparto alimentare.
Sentirsi a casa
Non perdetevi la soddisfazione di riuscire a cogliere le sfumature di una città attraverso la sua lingua, i suoi sapori e colori.
Riuscire a cogliere la battuta alla cassa, saper riconoscere "un tormentone" proprio come faremmo a casa nostra, sapersi muovere tra autobus e a piedi nelle vie, conoscere i negozi di mobili …
In Italiano c'è un'espressione per chiedere "dove abiti : "Dove stai di casa?" Io penso sarebbe forse meglio poter parlare di case, al plurale.
Imparare a "sentirsi a casa" in ogni posto è forse  uno dei  più grandi regali che possiamo fare ai nostri figli e a noi stessi .
O almeno…io la voglio pensare così.
(EN)  Reasons for traveling
The are many reasons for traveling and each one  is a good one – During my last trip, my motive was personal, I would say a reason "of the heart": a visit to my daughter who lives abroad.
Like me, myriads of parents leave to meet their children scattered around the world for the most varied reasons. Just like me, everyone leaves and come back home  with bags full of small souvenirs and great  emotions.
Children Living Abroad
My language classes have always been populated by people whose children live elsewhere.  As parents, they learn languages ​​to be able to communicate with their children's partners, bilingual grandchildren as well as the acquired families.
A great enrichment.
I always talk about "experiences" and experiential journeys.  Well, this kind of journey really is one of them!  When "my girl" was little child, as parents, we took her with us all around Europe for our work.  Well aware of the difficulties that so many house moves, changes of schools and friendships cause in children's  lives, we have always felt a bit guilty for this.
In order to convince ourselves of the contrary (that we were really doing her a great favor) we consoled ourselves with the idea that Camilla would grow up a "citizen of the world", that she would speak so many languages and would have a broad vision of life and know how to move in this world. Chi parla più lingue vive più vite .
Feeling Guilty
Well I would say that this is what happened!  My daughter juggles at ease among the capitals of the world and speaks three languages ​​without even noticing when she switches from one to the other.
Just as I also know for a fact, that she looks at her friends, who grew up in  "only one place", with solid roots and friendships "from elementary school",  with a mix of "curiosity-envy".
Each choice carries with it its 50% of what "could have been if …"  We can only do our best for our children and often we don't even have the choice.
However, this last trip to visit my daughter in her new world brought us, parents, to the heart of Europe and allowed us to live experiences that, had it not been for her, we would never have done.  As we had done so many years before with her as a child, here we are, this time as "parents carried around" to live experiences that otherwise we would never have done.  A real full-scale exchange.
Thank you
So a big thanks to our children who "teach us". We must resist the tendency to feel melancholy at departures, because there will be other opportunities to make new experiences, learn new languages ​​and live "full immersion in new lives".
This is how I feel every time I land in a new destination.  I'm thrilled to live the place not as a tourist, but as a local.   I take out my shopper and dive into the first supermarket … to discover the food department!
Don't miss the satisfaction of being able to capture the nuances of a city through its language, its flavours and colors.
Feeling at Home
Being able to catch the joke at the cash register, or to recognize "a catchphrase", something that goes viral, just like we would do at home, knowing how to move between buses and walking in the streets, knowing where to buy furniture …This is what makes the difference to me.
In Italian there is an expression to ask "where do you live" – (Dove stai di casa?) that more or less translate as :" Where is home? "
I think it would perhaps be better to be able to talk about homes, in the plural. Learning to "feel at home" in every place is perhaps one of the greatest gifts we can give our children and ourselves.
Or at least … I like to think so