(EN) Meet Alessandro:  Creative Pizza-Maker, from Tuscany to Paris
Whenever someone tells me how young Italians don't want to work, or leave home,  that they are "mammoni" … Well, I would like to reply that I have so many stories to tell you!  I know so many young people who have decided to start new lives, venture into the world for new adventures, leaving all comforts behind.
Moving Abroad
The reasons behind moving abroad can be numerous. There are those with great ideals, with studies that take them far away in order to be able to carry out projects that, at home, would take too much time to realize…
There are those who want to find jobs to be independent, without necessarily having to stay in line to beg for what is simply due elsewhere … There are those who do not have a particular reason to leave  Italy, but who have inside a flame lit with curiosity and cannot remain still …
It takes courage
Whatever the reason for leaving home, I assure you, there is no one who, when the time comes to close the door, doesn't feel a lump in his throat.  The girl I was many years ago,  still remembers those feelings one by one! The warmth of the family, the affection of friends, the comfort of a  well-established life,  the sense of security of  daily habits … All swept away and packed in a suitcase , together with the most important things, the bare necessities, to help face the new adventure . It takes courage.
The motto of my language courses "Speak another language, live more lives" is what I experienced on my  own and it is what I wish to anyone who finds the courage to take the first step away from home. The most difficult.
Life "elsewhere" is an experience that changes you forever and the language you learn will be your passport to your own  "portable homeland" and the only tool to build a new YOU
From Tuscany to Paris
Today I'm meeting Alessandro  in a café: He is a young Italian from Tuscany who took his heart and hands across the Alps to light up some sunshine in the Paris winter. Alessandro, Alino for his friends, arrives with his relaxed air, totally "a l'aise" in the new nation. A look halfway between a French actor "tombeur de femmes" and a cartoon, for his funny faces when he jokes.
I already imagine this charming "creative pizza maker"to be perfect on some TV program, while explaining his passion for Pizza and enchanting everybody with his "natural communication" ability.
A bit like he used to do in the Luxury Resort where I first met him years ago. Over there, he was in charge of Pizza Classes for wealthy Americans.  He really  was a show man, thanks to his passion and his spontaneity. It's easy to imagine why everyone loved him!
Alessandro grew up near Siena and was raised on bread and extra virgin olive oil in his "daddy's" bakery. He has the art of bread making in his blood … and if you consider that his mother is from near Naples, well, only a Pizza artist could come out from this combination. He started very young making pizza as a weekend job. "I immediately liked the relationship with customers, seeing their expressions (good or bad) at the first bite. The idea of creating something with your own hands and then seeing it disappear in moments of conviviality. After all, what's a cook's job? Creating experience, combining ingredients based on inspiration, all in exchange for appreciation "
I like this passionate young man! It is evident that he has deepened his knowledge on this iconic food, created  for the poor people and which has become, in his opinion, the symbol for "unity".
When is the best time for  pizza?  "If I think of pizza, I imagine the best time to be when shared with a girlfriend, at a friend's house while watching a football match or warmed up by mum and eaten the next day …"
I ask him "Why did you leave exactly?  He tells me that he didn't have any particular problem with Italy, he even  had a  job!  "My desire was to leave, to see if and how I could make it by myself. Paris had always been one of my favorite destinations and so … I sold all my belongings to friends and jumped on the first flight with Sandrina … my cat. "
He tells me how the beginning was not so easy.  His French repertoire was limited to "baguette" and "je t'aime" which… if you think about it, after all,  are the essential things … bread and love!
I have no doubts that, in a short time, he has perfectly adapted to Parisian life!  His eyes are too clever  not to be able to keep up with the fascinating capital!
Friendship Food
Alino gets along perfectly with with French people.  He adds that," like everywhere, when rules are respected, initial mistrust is overcome and people get to know each other, we find ourselves much more similar than we think, whatever the origin."  For him, food then was an excellent "glue", the "common denominator" to break down barriers and mistrust.
Once again, his "concept of Pizza", as an element uniting people proved him right!
I like his lightness, his playful way of facing life, which does not mean disengagement.  His work is a hard one, made of long hours, kneading  with arms and hands but also made of imagination and smiles.
With the team of the beautiful restaurant where he works, I see a lot of young people and the concept comes from the Italian-French owner who opened various Mi-To restaurants / pizzerias between Belgium and France.
Mi-To Restaurant
Mi-To stands for Milan-Turin, from the name of the cocktail aiming to bring some Milanese style to France.  Here you can enjoy a gourmet pizza with interesting traditional and contemporary combinations thanks to the inspiration of the pizza makers and the choice of materials, such as the Pietra flour from the "Molino Quaglia". Rich in fiber, vitamins and mineral salts, it is the basis for a light and digestible pizza, in perfect "food & wellness" style.
The Mi-To Restaurant, where you can meet Alessandro, is located outside of Paris, in the town of Levallois-Perret, 9 Place Henry Barbusse. This isn't a touristy place. The cute and sophisticated restaurant is frequented by families and young professionals who know how to appreciate Italian style.
What about the Future?
At the moment, Alessandro enjoys teaching how to make pizza to other Italians as well as foreigners, trying to combine our beloved Margherita with other cuisines and cultures around the world.
In his dreams we would be able to carry this message to his next restaurants, wherever they will be- "I am excited about the idea of bringing some Italian (and Tuscan spirit) to other places, and it would be just as nice, one day, to bring back home what I learned and be able to share it "
I wish our Alessandro  to realize his dream with all my heart!
Citizen of the World
A true "citizen of the world", Alessandro seems to be the perfect testimonial for my concept of "speaking multiple languages and living more opportunities".
This century of ours is the century of migrations, of movements, of people who dream in multiple languages. Despite the difficulties (and the many facts that contradict me) I like to think that it is also the century of young minds that do not recognize national, religious or ethnic boundaries.
I wish to charming Alessandro to always feel at home, wherever he is, with the promise to bring ChiarasTuscany team to France to eat this special pizza of his as soon as possible!
(IT) Alessandro: Pizzaiolo Creativo
A quelli che mi dicono che i giovani italiani sono "comodi", che non hanno voglia di lavorare, che sono "mammoni"…vorrei raccontare tante storie, tante vite di ragazzi che hanno deciso di buttarsi nella vita senza paracaduti e con tutta la loro voglia di vivere senza confini.
Trasferirsi all'Estero
Ci sono quelli con i grandi ideali, con studi che li portano lontani per poter realizzare progetti che a casa nostra richiederebbero troppo tempo e troppi ostacoli da saltare…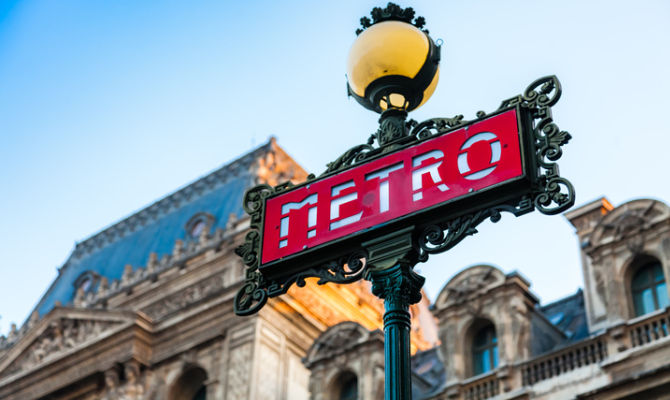 Ci sono quelli che vogliono vivere con lavori che diano loro autonomia senza per forza dover stare in fila ad elemosinare quello che gli spetta…Ci sono quelli che non hanno un disagio particolare in Italia , ma che hanno dentro una fiammella accesa di curiosità e non possono rimanere fermi…
Ci vuole Coraggio
Quale che sia la loro spinta, vi assicuro, non ce n'è uno che, al momento di chiudere la porta di casa, non abbia provato un nodo alla gola. La ragazza di tanti anni fa che ero, se chiude gli occhi, quei sentimenti li rivive tutti dal primo all'ultimo!  Il calore della famiglia, l'affetto degli amici, le comodità di una vita oramai rodata, il comfort delle abitudini…tutto spazzato via e chiuso in una valigia dove mettere tutte le cose più importanti, l'essenziale,  per poter affrontare la nuova avventura. Ci vuole coraggio.
Il motto dei miei corsi di lingua "Chi parla più lingue, vive più vite" è quello che ho vissuto sulla mia pelle ed è l'augurio che faccio a chiunque trovi il coraggio di fare il famoso "passo della porta", il più faticoso.
La vita "altrove" è un'esperienza che ti cambia per sempre e la lingua che imparerai sarà il tuo passaporto per possedere una "Patria portatile" e per costruire un nuovo TE.
Dalla Toscana a Parigi
Oggi ho appuntamento in un Caffè con Alessandro, un giovane Toscano che ha portato cuore e mani oltralpe per accendere un po' di sole nell'inverno parigino.  Alessandro, Alino per gli amici, arriva con la sua aria rilassata, totalmente "à l'aise" nella nuova nazione. Un look a metà tra un attore francese "tombeur de femmes" e un cartone animato, per le sue buffe facce quando scherza.
Io, già me lo immagino questo "pizzaiolo creativo", a breve su qualche programma TV  che ci spiega la sua passione per la Pizza, primo autentico cibo da strada dei tempi antichi e che ci incanta con le sue doti di " comunicatore naturale".  Un po' come faceva nel Resort di Lusso in cui l'avevo incontrato anni fa. Lì si occupava delle Pizza Class per benestanti ospiti americani dove realizzava dei veri e propri show grazie alla sua passione e la sua spontaneità. E' facile immaginare come lo adorassero tutti!
Cresciuto a pane e olio "bono" nel panificio del "babbo"vicino Siena, l'arte del pane lui ce l'ha nel sangue…se poi si aggiunge una mamma di origini napoletane, non poteva che venir fuori un artista della Pizza. Ragazzino, ha iniziato a fare il pizzaiolo come lavoretto del fine-settimana . "Mi piacque da subito il rapporto che si instaurava con i clienti,  il vedere le loro espressioni (buone o meno buone) al primo boccone. L'idea di creare qualcosa interamente con le proprie mani per poi vederla sparire tra momenti di convivialità.  In fondo un cuoco che fa ?  Crea emozioni….Lavora ed unisce ingredienti, sapori e consistenze grazie al proprio estro in cambio di apprezzamento."
Pizza: cibo della condivisione
Mi piace questo ragazzo così entusiasta! Si capisce che ha approfondito le sue conoscenze su questo piatto "povero", nato per il popolo e che, come mi dice proprio lui " è il cibo simbolo della condivisione".  Il momento migliore per una pizza? "Se penso alla pizza,  la immagino mangiata in due con la fidanzata, a casa di amici mentre guardano una partita di calcio o riscaldata il giorno dopo dalla mamma …"
Ma tu, come mai sei partito esattamente?  " Il mio non era un disagio verso l'Italia, e addirittura un lavoro stagionale ce l'avevo! La mia era proprio voglia di partire, di vedere se e come ce l'avrei fatta da solo. Parigi era stata da sempre una delle mie mete preferite e cosi'…ho svenduto tute le mie cose agli amici e sono saltato sul primo volo  con Sandrina…la gatta."
Mi racconta di un inizio faticoso con il suo repertorio di francese limitato a "baguette" e "je t'aime" che, se ci pensi, in fondo sono le cose essenziali…pane  e amore!
Ma non dubito che in breve si sia adattato alla grande!  Ha gli occhi troppo svegli per non tenere il passo con l'affascinante capitale!  Con i francesi Alino si trova benissimo, mi racconta che, come dovunque, quando si rispettano le regole, si superano le diffidenze iniziali e si inizia a conoscersi, ci si scopre molto più simili di quanto pensiamo, qualunque sia la provenienza. Per lui, il Cibo poi è stato un ottimo "collante", il "comune denominatore" per far crollare barriere e diffidenze.
Ancora una volta, il suo "concetto di Pizza", come elemento che unisce, gli ha dato ragione!
Mi piace la sua leggerezza, il suo modo giocoso di affrontare la vita, che non vuol dire disimpegno. Il suo è un lavoro intenso, fatto di lunghe ore, braccia e mani che impastano ma anche di fantasia e sorrisi. Nel  Team del bel ristorante dove lavora vedo un sacco di gente giovane ed il Il concept viene da un  italo-francese che ha aperto vari ristoranti/pizzerie tra il Belgio e la Francia .
Mi-To Restaurant
Mi-To sta per Milano-Torino, dal nome del cocktail che si ripropone di portare un po' di stile ed aria milanese in Francia.  Qui si può gustare una pizza gourmet con interessanti combinazioni di gusti tradizionali e contemporanei grazie all'estro dei pizzaioli e alla scelta delle materie prime, come la farina Pietra 1 del "Molino Quaglia".  Ricca di fibre, vitamine  e sali minerali è la base per una pizza leggera e digeribile , in perfetto stile "cibo & benessere"
Il Ristorante Mi-To, dove potete incontrare  Alessandro, si trova fuori Parigi, nella cittadina di Levallois-Perret , 9 Place Henry Barbusse. Qui non è roba da turisti. Il locale carino e ricercato,  è frequentato da famiglie e giovani professionisti che sanno apprezzare lo stile italiano.
E in un futuro?
Alessandro per ora si diverte ad insegnare a far la pizza ad altri italiani e non, provando ad unire la nostra cara Margherita ad altre cucine e a culture di tutto il mondo. Nei suoi sogni ci sarebbe poter portare questo messaggio nei suoi prossimi ristoranti, ovunque saranno-   "Mi entusiasma l'idea di portare un po' di italianità (e spirito toscano) in altri luoghi , e sarebbe altrettanto bello, un giorno, riportare a casa ciò che ho appreso e condividerlo"
Io glielo auguro con tutto il cuore!
Cittadino del Mondo
Un vero " cittadino del mondo", Alessandro sembra il testimonial perfetto per il mio concetto di "parlare più lingue e vivere più opportunità".
Questo nostro secolo è il secolo delle migrazioni, dei movimenti, delle persone che sognano in più lingue. Nonostante le difficoltà (ed i tanti fatti che mi smentiscono) mi piace pensare che sia anche il secolo dei giovani cervelli che non riconoscono frontiere nazionali, religiose o etniche.
E allora un augurio al solare Alessandro, di sentirsi sempre a casa, dovunque sarà, con la promessa di portare il team ChiarasTuscany a  mangiare questa sua pizza speciale fino in Francia alla prima occasione!