CASTAGNA – Word of the Week
Castagna, Word of the Week; Lesson in pills: Can you think of a better symbol for the Autumn season?  La Castagna (Chestnut) is the main protagonist of the numerous Fairs, Festivals that cheer up our Tuscan villages in October.
With some of our students we went to  Festa d'Autunno at Monte Amiata, one of the less visited area within Tuscany that has, instead, a lot to offer.  Nearby, all over the area, several Festa della Castagna  and lots of castagne arrosto also called "caldarroste": a paper cone with roasted chestnuts to warm up hands at the arrival of the first chilly days.
Problem is ….that, this year, October is as warm as June, and we feel more like having a gelato than caldarroste!
A part for its beautiful autumn colour and lovely shape, la Castagna has many uses in the kitchen together with some Italian idiomatic expressions that is nice to know.
Albero del Pane
Il Castagno (chestnut tree)  is also called " Albero del pane" – "bread tree" because its fruits fed mountain populations for many years and it has been an important part of the life of mountain people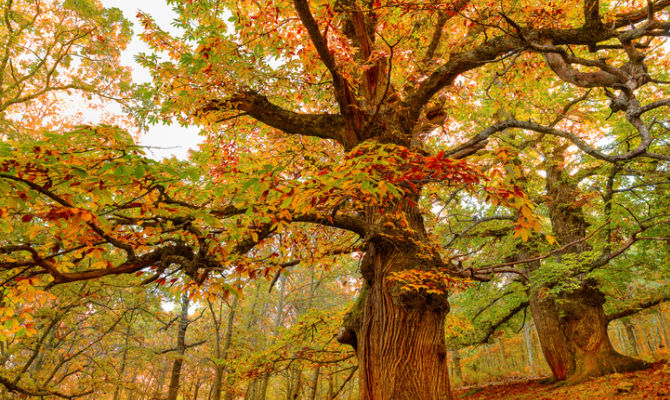 Since old times, castagne were used to make la farina di castagne (chestnut flour) which was an important economic resource for the poorest areas of Tuscany (Monte Amiata, Garfagnana)  where chestnut trees (I Castagni) grow abundant. La farina di castagne therefore, was , and still is, used to make bread , pane, but also cakes, dolci.
In Gafagnana in particular, there is a Denominazione di Origine Protetta, DOP flour : la Farina di Neccio della Garfagnana
Tipical for this time of the year in Tuscany is Il Castagnaccio a non-sweet desert made with chestnut flour, walnuts, pine kernels, raisins and fresh rosemary.
Ecco la ricetta della mia mamma: (In Italian please! Check your dictonary)
Castagnaccio Toscano
Ingredienti:
farina di castagne (500 gr);
uvetta (80 gr);
zucchero (30 gr);
acqua fredda (500 ml);
acqua tiepida (1 tazza);
pinoli (100 gr);
olio extravergine di oliva (8 cucchiai);
rosmarino fresco (1 rametto);
noci (2);
sale (1 cucchiaino).
For the entire recipe check Juls Kitchen's Chestnut cake (she knows best)
Modi di dire in Italiano
In italiano you may hear : Togliere le castagne dal fuoco – procurare un bene, un vantaggio o simili affrontando una situazione pericolosa. – Do someone else's dirty work
E perché, di grazia, dovrei essere io a levarti le castagne dal fuoco?/ And why in the good Lord's name would I be doing your dirty work?
In teoria dovresti togliermi le castagne dal fuoco, non aggiungere altre!/ You're supposed to be taking stuff off my plate, not putting more things on it.
Prendere in castagna– Cogliere in fallo, scoprire qualcuno mentre sta commettendo un reato o un'azione disdicevole. – Discovering someone while he is making a mistake or  is committing a bad action
Crede di prendermi in castagna, ma non può. / She tries to catch me out, but she can't.